FOR IMMEDIATE RELEASE
MAY 4, 2023
Contact:
Tara Jerse, Director of Sales & Marketing, 727-785-2577, ext. 1711
U.S. NEWS & WORLD REPORT NAMES ST. MARK VILLAGE AMONG BEST FOR 2023-2024 IN PALM HARBOR, FL
PALM HARBOR, FL – St. Mark Village has been recognized by U.S. News & World Report as a 2023-2024 Best Independent Living, Memory Care, Nursing Home, and Continuing Care Retirement Community. The ratings offer a look at the best senior living communities across the United States to assist older adults and their loved ones when researching and choosing the right senior living community for them.
For the 2023-2024 Best Senior Living list, U.S. News rated each community on several criteria, including resident and family members' satisfaction with safety, care, community management and staff, value, and other services and amenities provided by the community.
"We are extremely excited and humbled to have been recognized for these awards," said St. Mark Village CEO Jeff Gorddard. "Our team members and residents are the reasons we won. Here at St. Mark Village, we are a community in the truest sense of the term and having everyone be honored by receiving these accolades is a testament to how much we truly and genuinely care for one another, how well we collaborate together and enjoy life in the process."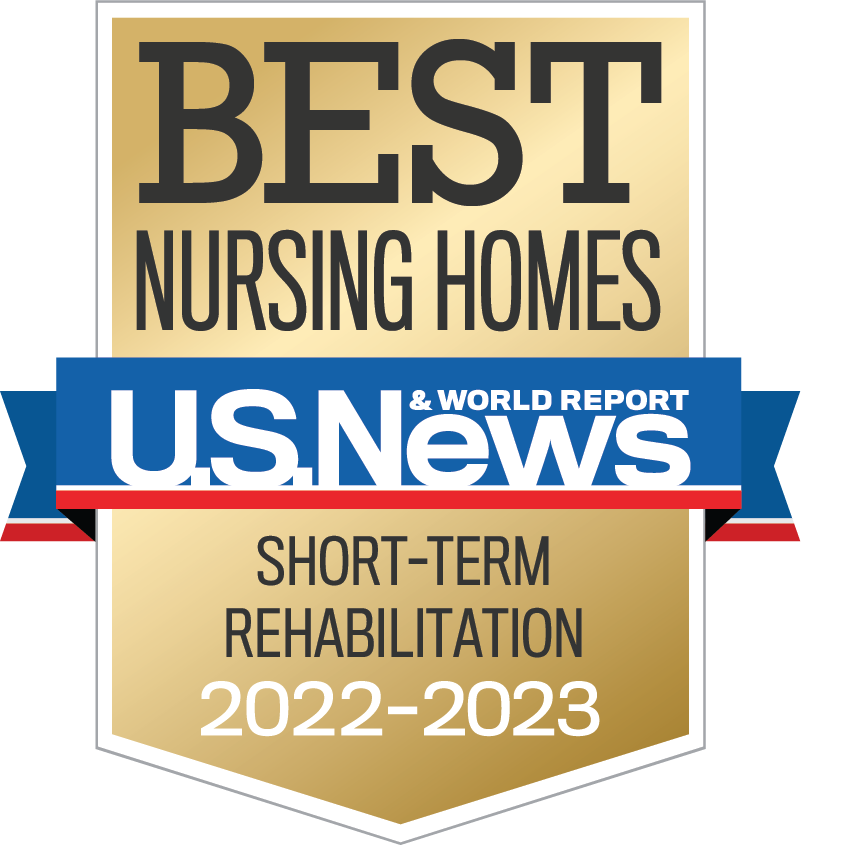 U.S. News evaluated nearly 4,000 communities in one or more of the following categories: independent living, assisted living, memory care and continuing care retirement.
U.S. News awards the designation of Best Senior Living only to those communities that satisfy their statistical assessment of performance on consumer satisfaction surveys administered between April 2022 and November 2022, reflecting the viewpoints of more than 200,000 current residents and family members of residents living in thousands of senior living communities nationwide. Only 43% of the communities that U.S. News evaluated earned a "Best" rating.
"For the second consecutive year, U.S. News is providing in-depth information to help potential residents and their loved ones find the best place to help meet their needs," said Sumita Singh, senior vice president and general manager of Healthcare at U.S. News. "Communities that are highly rated excel in making residents feel safe, well cared for and highly satisfied by the services provided."
For more information on the U.S. News Best Senior Living, explore Facebook, Twitter and Instagram using #BestSeniorLiving.
To learn more about St. Mark Village, the lifestyle and amenities available, the continuum of care, and life care promise, visit stmarkvillage.org.
About St. Mark Village
In 1977, Pastor James H. Fresh dreamed about a community where residents and team members embraced a wellness approach to body, mind, and spirit wellness. This dream evolved into St. Mark Village, a Continuing Care Retirement Community, offering the full continuum of healthcare services to over 460 residents. Visit stmarkvillage.org to learn more.
About U.S. News & World Report
U.S. News & World Report is the global leader in quality rankings that empower consumers, business leaders and policy officials to make better, more informed decisions about important issues affecting their lives and communities. A multifaceted digital media company with Education, Health, Money, Travel, Cars, News, Real Estate and 360 Reviews platforms, U.S. News provides rankings, independent reporting, data journalism, consumer advice and U.S. News Live events. More than 40 million people visit USNews.com each month for research and guidance. Founded in 1933, U.S. News is headquartered in Washington, D.C.
###